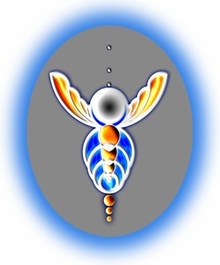 Contact Luka.
For further information, to discuss your requirements or to book an appointment, or to buy a Gift Voucher:
Call:07989 528683
Email:luka@massage-totnes.co.uk
Practice Address:The Rose Room, The Ola Centre, 5a Fore Street, Totnes, TQ9 5DA.

---
Please arrive five minutes before your appointment time.
Cancellations must be made at least 24 hours in advance of the appointment, otherwise the full session fee will be payable.
The full fee will also be payable if you fail to show up for your session without cancelling.
If you arrive late for your appointment, your session will still finish at the booked time, and the full fee will remain payable.
Gift vouchers must be presented at your appointment within 12 months of the date of purchase.
It is requested that any serious health conditions or contageous conditions are reported ahead of your appointment.
If for any reason you are unhappy with the service you have received from me, please send your complaint to me by email or letter to the address above to activate my complaints procedure.
---

Privacy Policy
This privacy statement sets out the data processing practices carried out through the use of the internet and other electronic communications by Luka Carlisle. Luka regards the lawful and correct treatment of personal information as important to the successful operation of her therapy practice and business, which is known as Massage and Integrated Bodywork Therapy - Totnes, and to the maintenance of confidence of those with whom she deals. Luka will ensure she and anyone acting on her behalf, obtain, use and disclose personal information lawfully and correctly. To this end she fully endorses and adheres to the principles of data protection, as set out in the Data Protection Act 2018 (DPA 2018). In particular Luka will: observe the conditions in the Act regarding the fair collection and use of personal information; meet her legal obligations to specify the purposes for which she processes personal information; collects and processes appropriate personal information, only to the extent that it is needed to fulfil her practices operational needs or to comply with any legal requirement; ensure the accuracy of any personal information kept by her; apply checks to determine the length of time personal information is held; ensure that the rights of people about whom personal information is held, are able to be exercised under the Act; take appropriate technical and organisational security measures to safeguard personal information.

Google analytics collects personal information from visitors to this website.

Your server address (for example 987.654.32.1)
The date and time of the visit to the site.
The pages accessed.
The previous site accessed.
The type of browser used.
Your operating system (for example Apple Mac, Windows etc).
Luka only collects and processes your personal information with your consent, directly from you, and upon contact from you. This may occur via email, telephone call, SMS text or face to face. In such cases, your name, email address and phone number will be electronically collected and may be stored as an email or phone contact. The personal data that is collected in person from you at her clinic during your appointment, regarding your date of birth, home address, contact details, health and medical history; is processed and stored as a paper record only and not uploaded onto a data base. For insurance purposes, this information may be stored for up to 10 years and is available for viewing in accordance with the Data Protection Act 2018. All data is protected by her confidentiality agreement.

This information will be used for the following purposes.

Dealing with enquiries and requests.
Administering your session and after care.
Communicating changes to appointments and bookings.
Maintaining information as a reference tool.
Should you have any concerns regarding the storage of your private data or wish to have your private data removed from my recording system, please contact me.