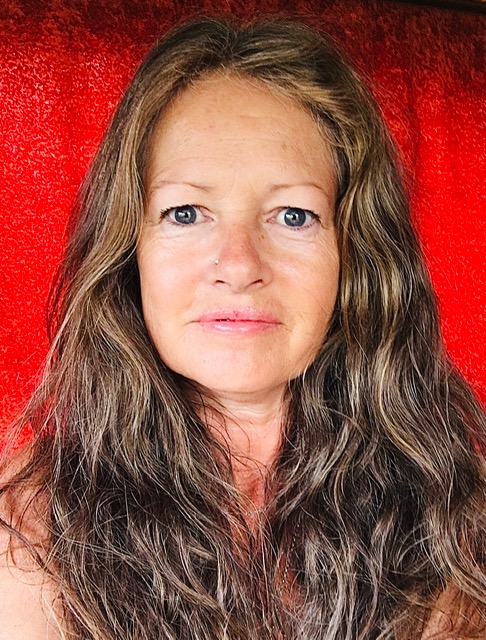 About Luka.
Having been involved in the field of complementary healthcare, healing, nutrition and personal development for over 30 years, Luka is a highly experienced therapist with a real love and deep passion for her work. Her multiple trainings, long term client work and her own personal therapeutic journey over the years, has resulted in her developing her own unique style of massage based bodywork, which she calls 'Integrated Bodywork Therapy'. Her thriving private practice has been based in Totnes since 2006. Originally at The Totnes Natural Health Centre until she relocated her practice to The Arcturus Clinic in 2009, where she was a senior therapist. In 2015 she began practicing from The Rose Room at The Ola Centre.
Luka works intuitively from the heart, holding an impeccably safe, warmly empathic and deeply nourishing grounded space for every client. She is committed to delivering a high quality, non-judgemental and congruent service that meets her clients unique needs. Luka recognises the privilege that it is for her to work with each and every client.
As a young woman in her home city of Nottingham, Luka became interested in counter-culture and alternative lifestyles, natural health, nutrition, herbology, yoga, astrology, personal growth and self empowerment. She was naturally drawn towards meditation, energy work and therapeutic bodywork.
In 1991 she travelled to India where she began studying energy work and bodywork. Over a four year period she attended trainings and workshops run by world class therapists and trainers. These included Intuitive massage, Ayurvedic massage, Energy work, Reiki, Reichian Breathwork, Emotional-release body work, Movement therapy, a variety of meditation practice techniques and a range of in depth self development therapy groups.
Following several years of travelling in Asia, Australasia and Europe, Luka and her baby daughter returned to England in 1997 and came to live in Devon where she supported her daughters home education for ten years, whilst still making time for long trips to India. In 1999, she became a Reiki Master and qualified in the UK as a Holistic Therapist in 2000, following a one year intensive training; which enabled her to practice her bodywork in the UK and become registered and insured with a leading respected regulatory body, the FHT. This resulted in her gaining qualifications in Holistic Massage, Advanced Massage, Aromatherapy, Reflexology, Indian Head Massage, Counselling, Nutrition, Anatomy and Physiology. Luka is a fully insured and registered member of the Federation of Holistic Therapists and The International Council of Holistic Therapists.
In the years since, adding workshops and trainings in Polarity Therapy, Pulsing, Psychosynthesis, Myofascial Release, Unwinding, Somatic Experiencing and Hot Stone Massage to this list. In November 2018, Luka completed a 200 hour Yoga and Mindfulness Teacher Training with Still Flowing Yoga in Ibiza. Her continuing studies, research, personal and professional development are an ongoing and ever deepening process. Luka attends regular supervision sessions.
Luka is also a workshop facilitator. In 2007, she designed a therapeutic process that supports and guides participants in unloading, centering and becoming more in touch with their inner space of stillness, their intuitive knowing and their birth right of sharing heathy healing touch. Having become grounded in a place of expanding stillness using meditation and energy work techniques, participants are guided into movement, into a relational space with others, and then into a dance of contact before sharing massage with a partner. It is a beautiful gentle process that is about making contact with our innate bliss, presence and wisdom, and sharing that. The workshop was originally called 'From meditation and movement into massage, and as it's evolved over the years, it's been renamed 'Turning the keys of the heart'.
Along with travelling, her interests include yoga, nutrition, growing her own food, rock climbing, self development, Transpersonal psychology, Body Psychotherapy, Astrology, shamanic practices and mysticism. She loves to dance, write, craft, make music, create pieces of art, play and spend time in nature.
To Contact Luka click here
To find out more about Integrated Bodywork Therapy click here